Introducing Confex Retail Club
The function of Confex Retail Club is to help keep Members and their retail customers competitive within an ever changing market place. The multiples are continuing to grow their "local" store numbers and the fascia groups are recruiting new stores in growing numbers. But what about the Independent Retailers who are serviced by the Independent Wholesalers, who wants to retain their point of difference and don't want to be told what to stock, where, when and how to buy?
Benefits:
Free Membership
No joining fee
Competitive pricing
Enhanced promotions
Confex Retail Club gives the Independent Wholesaler the tools with which to develop strong trading relationships with their retail customers, to work closer with them, to help them drive business on core lines, and help support their local customer base with the type of deals which keep local businesses flourishing.

Click Here to view example of Brochure
For more information... Contact Simon King, simonking@confex.ltd.uk, Senior Business Development Manager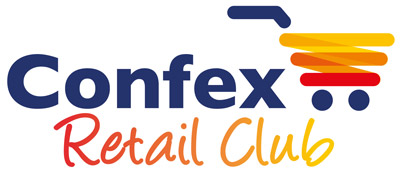 CENTRAL DISTRIBUTION
Central Distribution provides wholesalers with the ability to order in smaller quantities than would be possible direct with the Supplier. This helps their cash flow, stock planning and drives their business to greater return. Call 01451 821598 or click the find out more button.