This event is based on Members achieving increased sales in a given period vs the same period in the previous year. Winning Members and Suppliers are invited to a special three-day event abroad. 2019's TCI event was held in Tenerife. The programme offers the opportunity for 1-2-1 meetings with every Member along with social timetable and good networking. Join us in the beautiful and historic Dubrovnik this year.
Sponsorship packages are available.
This year's event in Tenerife forged great business development
"I thoroughly enjoyed the Confex Conference; in my view the best one yet. It was great to catch up with some familiar faces and also meet so many new members, which has opened up some new trading opportunities".
Steve Stubbs, Britvic
"I thought the event was excellent and brilliantly organised. I enjoyed both the work and social side. The customer meetings were very engaging and hopefully some strong business will be generated. The hotel was amazing and everyone was so friendly and welcoming"
Jason Jones, Nestle Professional
"Another great Member Incentive Conference with Confex. Excellent engagement from all the members, old and new – and plenty of fun too!"
Sam Robertson, Boost Drinks
We are delighted to announce that this year's Incentive will be held in Dubrovnik, Croatia
*Please note: due to the Covid-19 outbreak we have postponed the trip until October 2022
7th- 10th October 2022
Join us for 3 days of fantastic business opportunities in Croatia's beautiful Capital City, staying at the 5* Sheraton Hotel!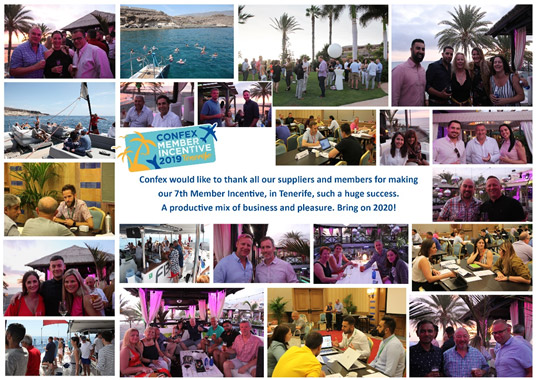 CENTRAL DISTRIBUTION
Central Distribution provides wholesalers with the ability to order in smaller quantities than would be possible direct with the Supplier. This helps their cash flow, stock planning and drives their business to greater return. Call 01451 821598 or click the find out more button.