What we do for our members:
Negotiate competitive terms with our official suppliers
Promotional activity and incentives to Members on a national and local basis, spanning 100's of promotions a year across all product categories
Central payment, EDI & API facility
Organise annual trades shows, conference & networking events
Supplier Terms & promotional rebates paid weekly
Share our profits via an annual member dividend
Online product information including product specs, allergens & product images
Provide member support on all product, pricing and supplier queries
Communicate supplier brand plans and marketing advice
Central Distribution for small, flexible ordering
NO membership or joining fees for our wholesale members
We are dedicated to working with our Members and Supplier partners to grow their businesses within the group through expert negotiation, comprehensive communication and trading integrity.
We are always looking at new initiatives, new markets and ways to provide members with trading opportunities in difficult circumstances. We use our £3 billion buying power to provide the widest range of products at the most competitive prices for our wholesale members. This is why we continue to be the fastest growing buying group.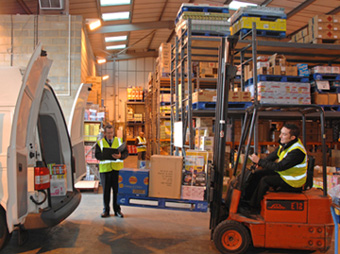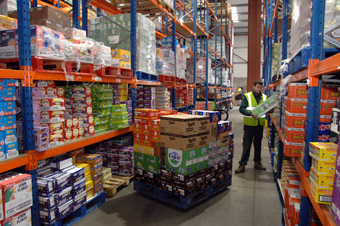 We value Confex as a partner to help us grow our business and achieve our goals. Confex offer a great range of Terms across a wide range of products and we find the Confex team ready and willing to provide support when we need it. We would recommend Confex to any wholesaler who wants to remain competitive and achieve their business aims.
Mert Ucar, Owner, Holland Bazaar
Confex membership offers Woods Foodservice so many opportunities to help support and grow our business. For over 30 years they have certainly been there to help us on our journey. Whether it be the events, promotions, own brand, business support or networking opportunities, we would rec- ommend Confex member- ship as a key partner in fulfilling your business plans.
Lana Bhikha, deputy MD, Woods Foodservice
Confex have been a key factor in our growth as a Foodservice wholesaler. With Confex working closely with key suppliers within the industry to obtain competitive group pricing and frequent product promotions on existing SKUs and NPDs, it has enabled us to be, and remain, competitive in the market and also grow our product range where needed. Working with them on the development of the CORE own label, their industry knowledge and partnership with industry experts are the reasons why CORE has become a strong own label brand in Foodservice in a short space of time. CORE has given the opportunity for Confex members, like ourselves, access to hundreds of own label products giving us a competitive advantage in the market place. Confex are always forward thinking and continually striving to evolve and innovate for the benefit of its members.
Lewis Read, Purchasing Manager, Crowndale Foodservice
CENTRAL DISTRIBUTION
Central Distribution provides wholesalers with the ability to order in smaller quantities than would be possible direct with the Supplier. This helps their cash flow, stock planning and drives their business to greater return. Call 01451 821598 or click the find out more button.